About Dynamic
Dynamic Sports are designed in various colors and with fashionable surface pattern.
This collection brings the players a new different feeling at sight with more dynamic and energies. The sports court looks more beautiful and fashionable.
Dynamic sports are professional made for indoor sports court , multipurpose hall, gym and fitness center with superior performance in sports.
Indoor Application Areas:Universities, Schools, Sports clubs, Exercise centers, gym and fitness centers, etc..
Applicable Sports: Multisports, Badminton, Volleyball, Basketball, Table Tennis, Sepak takraw, Futsal, Indoor Hockey, Tennis, Handball, etc..
Product Features
1.Protection: Fully protect players' joint and ankle with good vertical and lateral shock absorption. Also protect players' skin, even children's, to any skin burning with our scientific surface texture design.
2.Comfortable feeling: Feeling more comfortable as its excellent impact absorption.
3.Superior sports performance: Providing high driving force, superior ball response with humanized surface pattern design & high density buffer foam layer.
4.Safety for players' health: Environmental friendly, free of pollution to indoor air and
healthy for players, including children.
5.Easier cleaning and maintenance: With ECO-PUR coating on the surface, saves your money.
Products Colors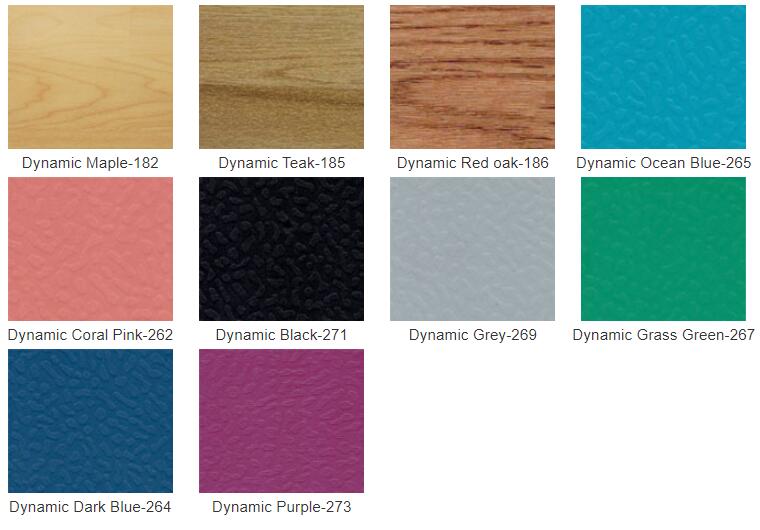 .More new colors are available.
.Colors, length, thickness can be customized.